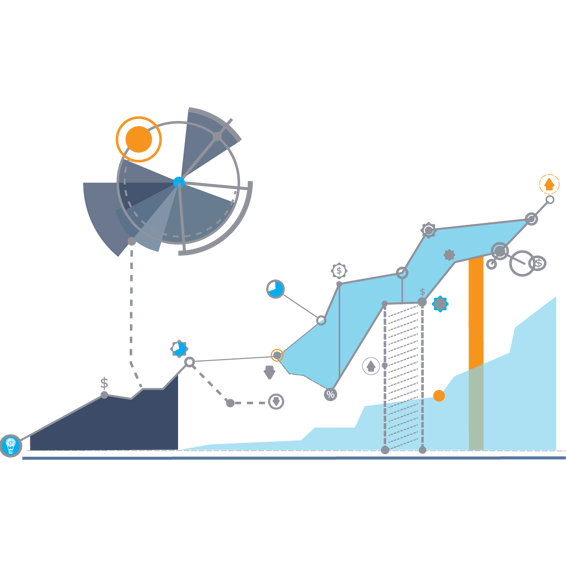 Are you facing of big data problems? The risk is that you might have a data problem
Ask yourself:
Do you accumulate large volumes of data quickly?
Is unstructured data collected without being analyzed?
Big Data is the latest buzzword that turns heads in the industry. Companies wonder if they really have a big data problem.
Is it really a new way of thinking and approaching data? Yes and no.
If your systems can't keep up and have trouble analyzing the massive amounts of data collected from various sources, you probably have a big data problem. But the solutions to this situation are varied. Our Big Data consultancy service focuses on what you really need rather than what's on the market.
What is your Big Data strategy?
The success of a good Big Data strategy will allow your company to tap into the pools of data collected in order to generate opportunities to stimulate innovation and improve operations.
BI Partner has been part of the data industry since 2010 and knows how to exploit these large volumes of data (internal and external). As BI Partner is independent of suppliers, our solution will be adapted to the needs of your business rather than pushing the latest fashionable product.
Our Big Data services include:
Data evaluation and planning
Identify the types of architecture changes required to take full advantage of both of analyzing large amounts of data and traditional business intelligence.
Big Data Project Management
Once we have established what is necessary, a roadmap will be created to implement an appropriate Big Data infrastructure.
Fill out the form below and we will contact you.
Please note that we do not accept yahoo, gmail or hotmail email addresses.